Forum rules
Each TTOC Member can post one thread to contain a full journal of their TT ownership.

This can be a full blown build thread or as simple as a set of pictures, the choice is yours.
---
---
---
---
---
Posts: 807
Joined: Tue Mar 13, 2012 11:00 pm
TTOC Membership: 01982
Location: South Lanarkshire
Has thanked: 57 times
Been thanked: 50 times
Done a "Mal" on my lower front grill
This is an aftermarket one, comes in one piece as opposed to Audi one which comes as individual letters.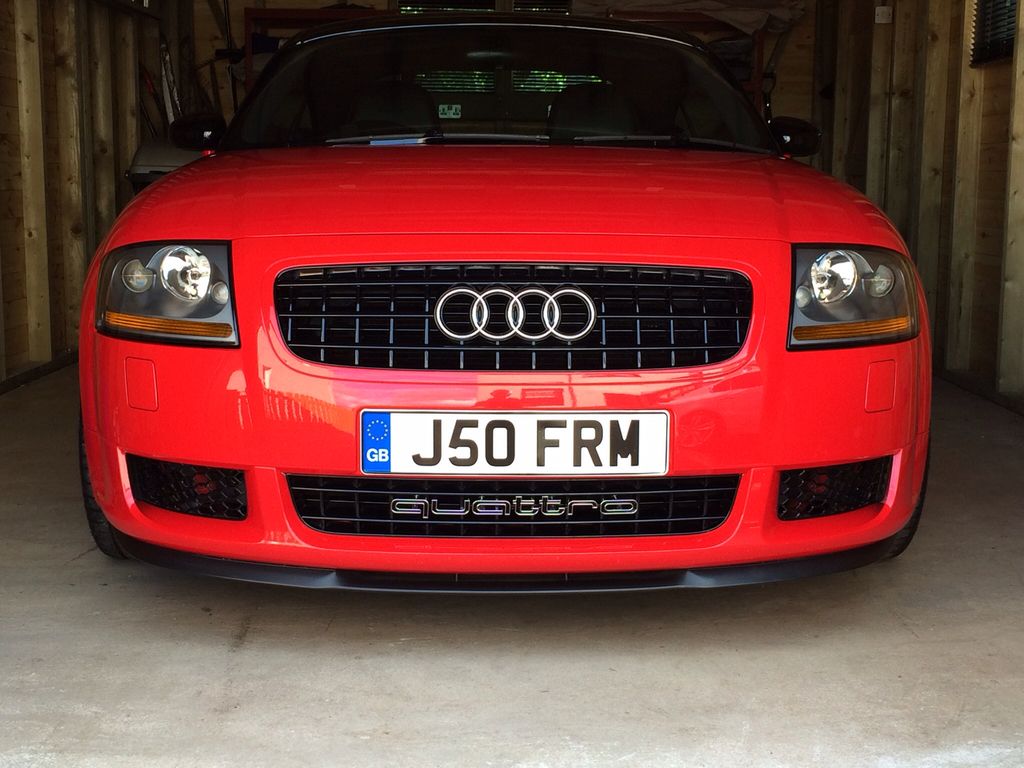 2006 MK1 QS No. 0569 Misano
2013 Passat R-Line TDI Candy White
---
---
---
Club Treasurer
Posts: 808
Joined: Wed Dec 07, 2011 9:34 pm
TTOC Membership: 00908
Location: Laurencekirk
Has thanked: 36 times
Been thanked: 32 times
Hmmm, not sure about that
TTOC Facebook page:
TTOC
TTOC Twitter feed: https://twitter.com/#!/TT_Owners_Club
Membership of the TT Owners Club starts at £25

here
---
Posts: 807
Joined: Tue Mar 13, 2012 11:00 pm
TTOC Membership: 01982
Location: South Lanarkshire
Has thanked: 57 times
Been thanked: 50 times
phope wrote:Hmmm, not sure about that
Probably does it more justice in the flesh Peter, easily removed with no ill effect to the grill should the mood take me
2006 MK1 QS No. 0569 Misano
2013 Passat R-Line TDI Candy White
---
Who is online
Users browsing this forum: No registered users and 1 guest