Hi all, as a few of you lot will know I've been here for most of my driving years now...although that's not a lot compared to most of you auld yins
I started off buying a mk1 TT when I was 18, initially I wasn't after a TT but after seeing this one come up for sale just down the road I had to have it. After I bought it the origional wheels only lasted about 1 week before I got fed up and changed them and that was to be the last of the modifying.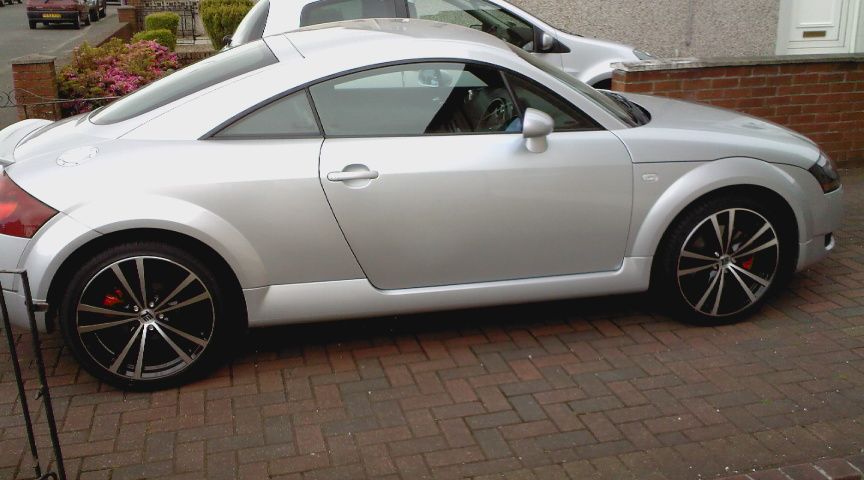 and after a few niggly problems I joined up on the TT Forum and then it all went down hill from there. I had it lowered within a month and attended my first meet with the Scottish bunch to Knockhill for the ScottshVAG show, I met some characters that day
After attending a few other meets and getting to know everyone a bit better i soon changed the wheels again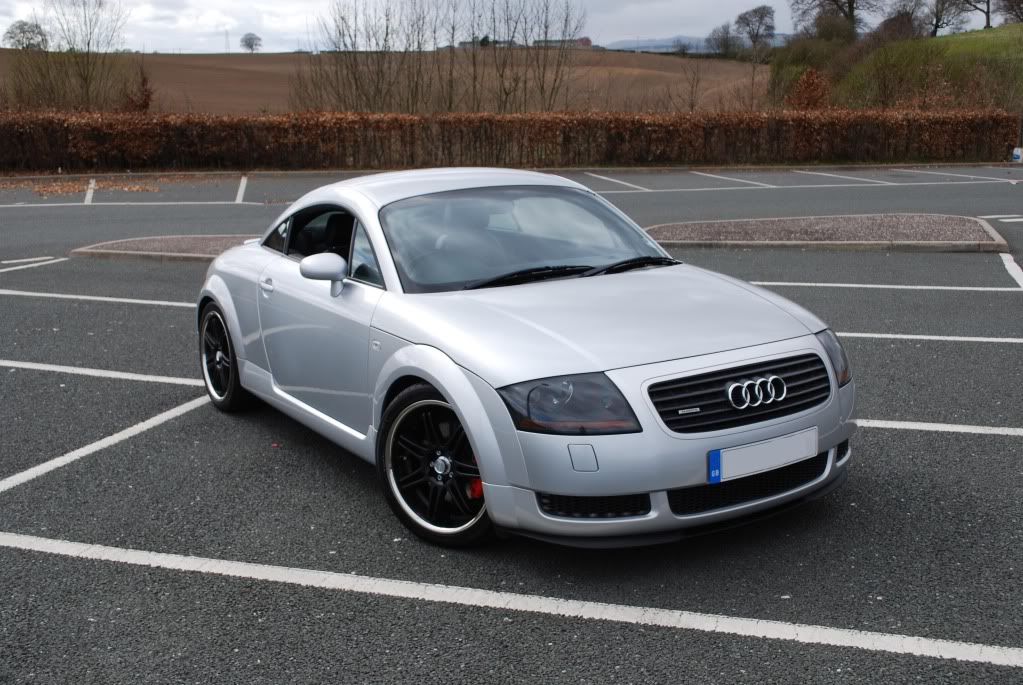 then though it needed to go lower so I got rid of the springs and went for coilovers so I could go as low as possible.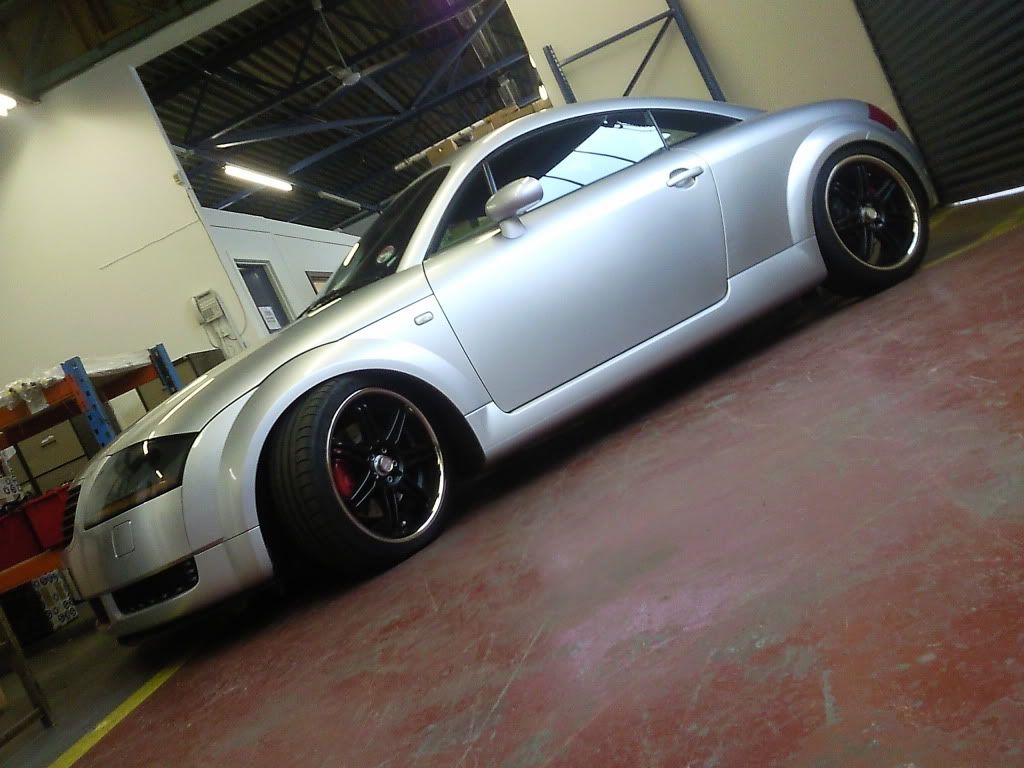 I also got fed up with the standard sound system so that opened up another can of worms and ended up with me spending another fortune
Proof I did attempt to make it to Event11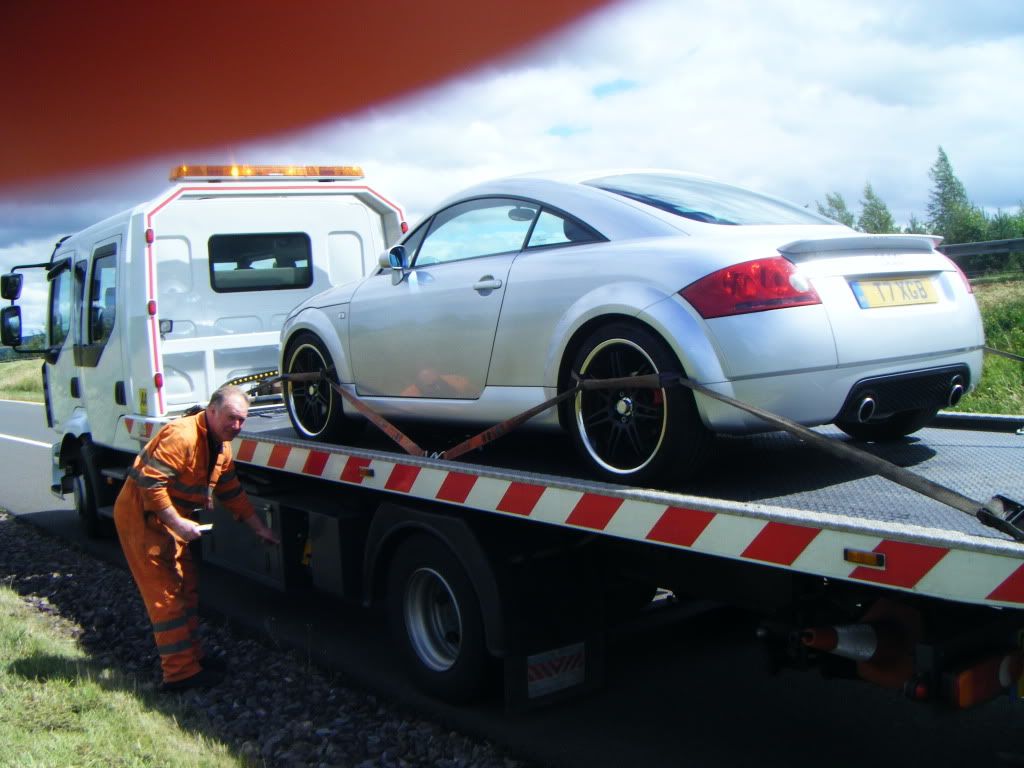 One of the last pics of the first TT before I royally broke it on a massive pothole at a T-junction snapping the steering rack, pumps, clutch and left shock all at the same time
still got 4k trade-in though
I traded the TT in for an A3 140TDI Black Edition, I needed the diesel for doing loads of miles with work and travelling to see the missus every night, the plan again was to not modify it...but as usual I did but only lowered it a little bit this time
After having this for about 2 years I decided I needed a change for something more fun, and in a moment of madness bought a Porsche
I got a good deal on a 2007 Porsche Boxster, I think I had my blinkers on at the time I got it as after a few weeks started to regret it...plus buying a convertable in winter probably wasnt the best idea. It only last 2 months but it was fun having a go in the rear wheel drive especially when it was a bit slippy on the roads anyway
I soon started searching for another TT, and found this TTS in Tamworth that I had to have. It had everything I wanted, apart from being Black which is a nightmare to keep clean but love it anyway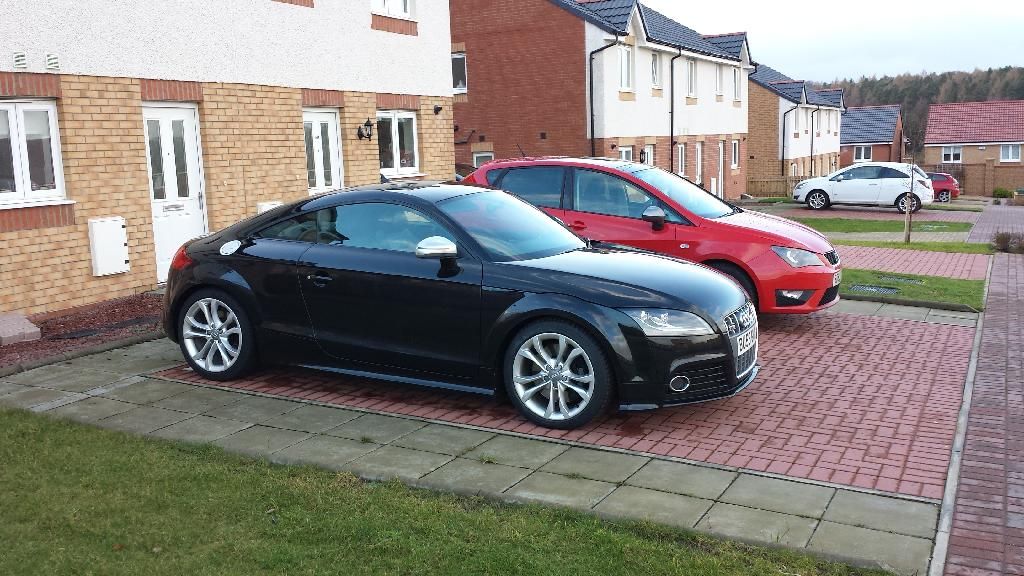 I already have a few plans for it and will get on to them when I get the money...eventually
Thanks for looking folks, I hope to see you all at an Event soon
Dazz